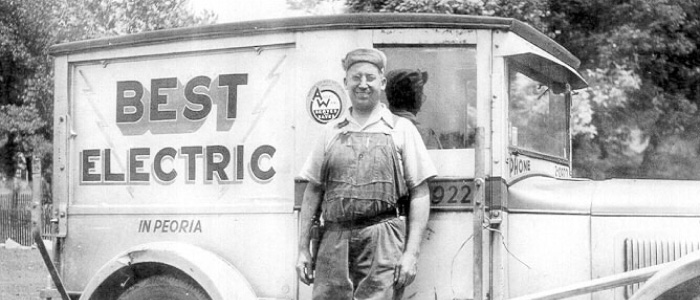 John George (J.G.) Jacob began working as an electrician for Best Electric in Peoria in the 20's and through the Great Depression. In 1933, he decided to start his own business, Jacob Radio and Electric, in Morton. He would repair radios, do typical electrical work and marketed Delco batteries and electric wind plants to rural customers.
In the late 30's, the company's name changed to J.G. Jacob and Sons when his sons, Ray, Joe and Ken were old enough to work. During World War II, the sons were called off to duty, but each returned when their service had ended to carry on the family business.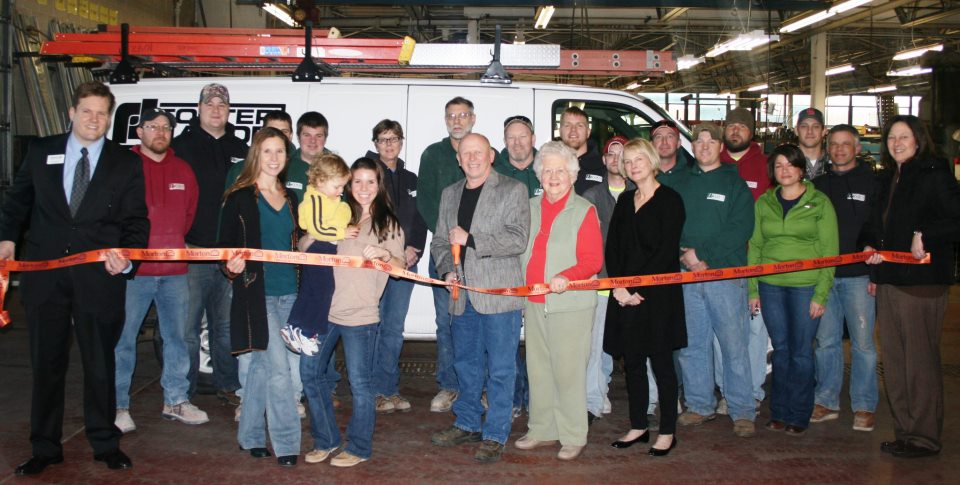 In the mid 50's, the Jacob family assumed full control of Foster Electric and Foster-Jacob was formed. Ray's eldest son, Gary, took control of the company in the 90's, making him the 3rd generation of family to own it. He began learning the company at an early age, visiting job sites with his grandfather and working in the shop. He then joined the apprenticeship in 1967 at age 17 and in 2003 earned his M.B.A at Bradley University.
In 2009, after getting her Bachelor's in Business Management and Minor in Construction Technology, Gary's daughter, Emily, joined the business. In 2010 she was accepted into the JATC apprenticeship program, where she worked in the field for 5 years. After graduating from the apprenticeship, she became majority owner and President in the Fall of 2015 and has been running the company since.

Professional
From the first handshake forward, we uphold professionalism.
Value
Our projects exceed expectations, providing value you can count on.
Community
Family, friends, and neighbors call on us to make the community stronger.